dr. V. Prodanovic
PhD student
Electronic Components, Technology and Materials (ECTM)
,
Department of Microelectronics
PhD thesis (Nov 2019): Ultra-thin mems fabricated tynodes for electron multiplication
Promotor: Lina Sarro
Expertise: Ultrathin Dynodes for Timed Photon Counter
Themes:
MEMS Technology
Ultra-thin MEMS fabricated tynodes for electron multiplication
Violeta Prodanovic;
PhD thesis, Delft University Technology, 2019.
Effect of thermal annealing and chemical treatments on secondary electron emission properties of atomic layer deposited MgO
Violeta Prodanovic; Hong Wah Chan; Anil U. Mane; Jeffrey W. Elam; Matthias M. Minjauw; Christophe Detavernier; Harry van der Graaf; Pasqualina M. Sarro;
Journal of Vacuum Science and Technology A,
Volume 36, Issue 6, pp. 06A102-1-9, 2018.
document
Ultra-thin ALD MGO membranes as mems transmission dynodes in a timed photon counter
Violeta Prodanovic; Hong Wah Chan; Anil U Mane; Jeffrey W Elam; Harry VD Graaf; Pasqualina M Sarro;
In Micro Electro Mechanical Systems (MEMS), 2017 IEEE 30th International Conference on,
pp. 740-743, 2017.
Optimization of Silicon-rich Silicon Nitride Films for Electron Multiplication in Timed Photon Counters
V. Prodanovic; H.W. Chan; J. Smedley; A. Theulings; S. Tao; H.v.d. Graaf; P.M. Sarro;
In Procedia Engineering 120: EUROSENSORS 2015,
pp. 1111-1114, 2015.
Microfabrication of ultra-thin transmission dynodes for electron amplification
V. Prodanovic;
In Proc. of the IEEE Nuclear Science Symposium and Medical Imaging Conference,
2014.
BibTeX support
Last updated: 12 Jun 2023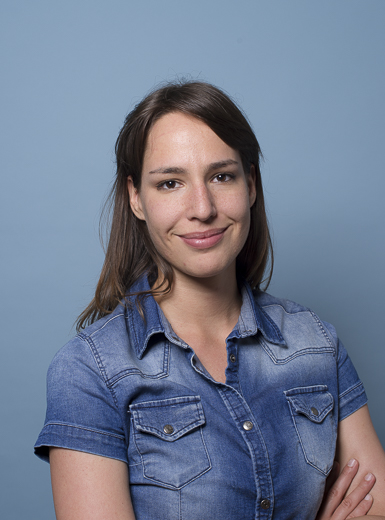 Violeta Prodanovic
Alumnus
Left in 2019
Now: Jaico Instruments